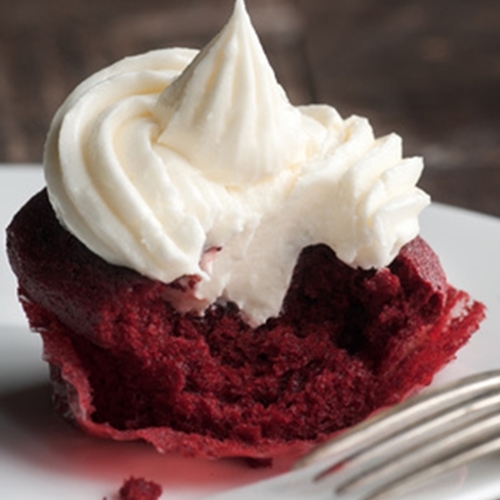 TFA Red Velvet Cake Flavour Concentrate is Water soluble.
Layers of tempting chocolate cake notes with heavenly vanilla cream frosting appeal.
*** Note: This Flavour contains 'custard' ingredients: Acetoin & Acetyl Propionyl.
Ingredients: Natural and Artificial Flavour, Propylene Glycol.
This is a rich, flavour-filled flavour for vapers who want an intense hit of the red velvet cake's chocolatey deliciousness. This concentration offers that dependable all-day vape with no harsh taste to speak of—just silky delight. Mix this concentrate with any other base to buy your perfect cake experience. Stay tuned for more creative advice about how you can use the juicy goodness in TFA Red Velvet Cake Flavour Concentrate in food recipes!
This is a powder that adds an Intense and Rich chocolate note to baked goods and frostings of your choice. These intensities can be used in new ways, such as mixing with the suggested ratio for recipes like red velvet cupcakes or angel food cake. Use sparingly to add highlights or undertones to other bakery flavours.
This product's applicability goes far beyond traditional desserts- it makes a perfect addition when cooking savoury dishes such as spicy duck tacos or cheesy lasagna! Mix this flavour together with sauces, stir fry ingredients, cheeses and vegetables for something out-of-this-world tasty!
1111