The Alchemists Recipe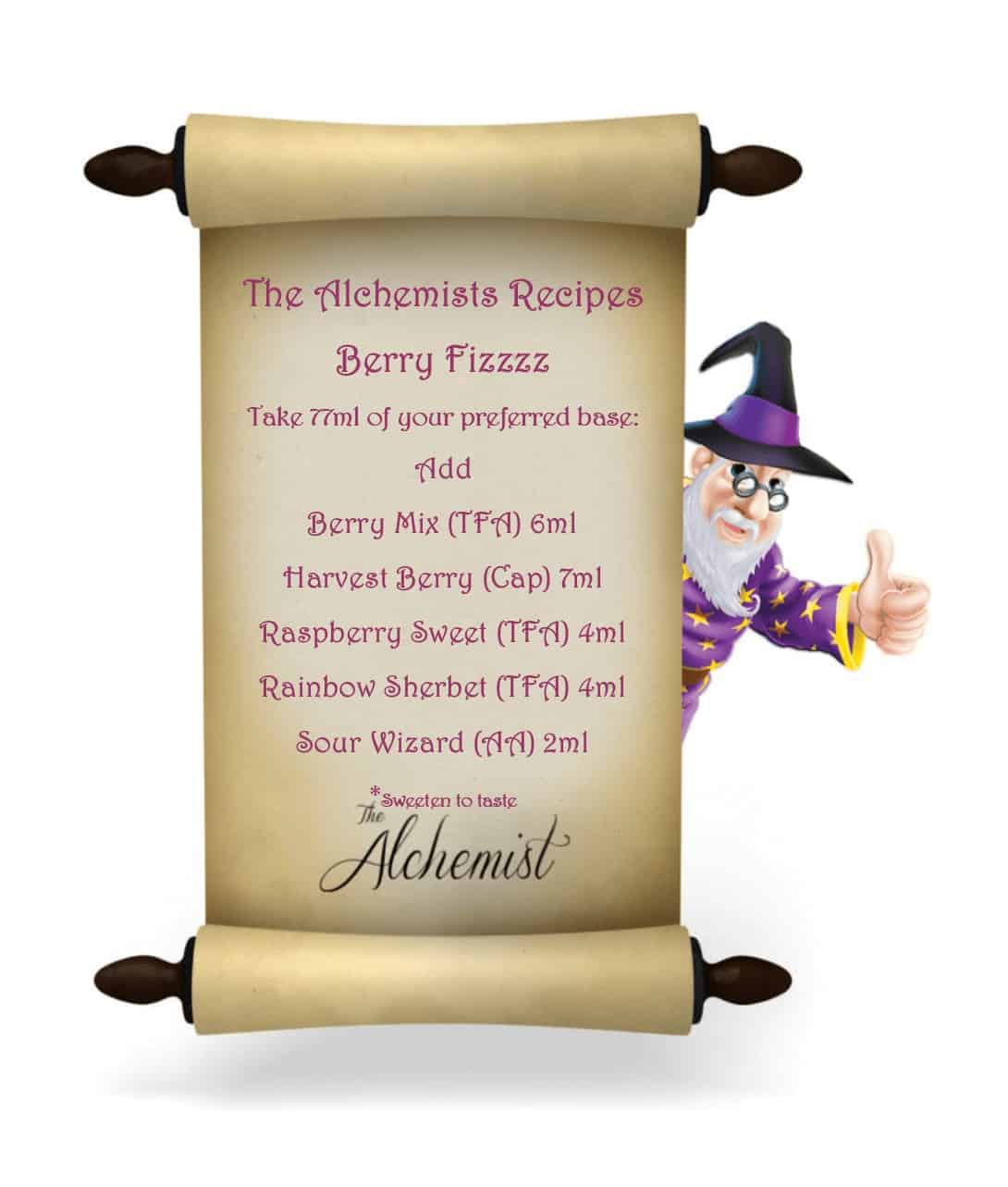 Each week we will offer up an original Alchemist Designed recipe, within in this… on the selected weeks you will be able to purchase all 5 flavours needed for this mix at a special discounted price.
Unleash The Alchemist in you with what will become a vast array of magical concoctions and beautiful blended recipes. Designed to show the diverseness that can be achieved within making your own E-Liquids.
All guaranteed to more than satisfy within true replication as well as being on par (if not better) than any pre-made juice you will buy on both quality and taste.
We understand the troubles of making delicious E-liquids… and them disappearing before you know it. Which is why we have designed these recipes as a 100ml make. It means you can use a few ml during the steeping process to help appreciate the change it undergoes, without the liquid disappearing before it really hits it peak. Additional steeping information can be found here https://thealchemistscupboard.co.uk/important-information/e-liquid-steeping-advice/ we advise a 3 week / 21 days steep on all recipes. Time is most certainly the best process, other methods can be useful but please do additional research.
The recipes supplied are just an advisory, taste is preferential. You may have additional concentrates within your home stock that you may think would be nice alongside or in replacement of an item, these are designed to give you the home mixer the best results from the quality products supplied. Sweetener may be advised on recipes but will never be within the recipe as a calculative input, drops advised to taste only, this will be offered in the notes